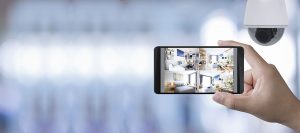 Specialists in supply and installation of top quality alarm systems tailored to suit your home or business.
Products and services include monitored alarms, motion/pet sensors, Smoke Alarms, LCD or LED keypads, remote keypads, gate access control and intercom systems for convenience and peace of mind.
We have the right system for your environment so that whether you are at home or not, your family, home or business are secure 24 hours a day, 7 days a week.
From small security systems for individual rooms, whole house, property to commercial security systems we have the right system for you, tailor-made to your individual requirements.
Capabilities
Sensors
Motion / Pets
Ultra Sonic (glass break detection)
Point-to-Point Beam (Driveways & Warehouses)
Heat Detectors (for kitchens)
Smoke Detectors
Nurse-call systems
Keypads
Card Swipes
Remote
Proximity Switch / Key Tag
Bio Metrics (Finger print & retina scanners)
Sounders
Piezo
Sirens (large areas)
Monitoring Capability
Battery, Mains & Battery back-up
* Wireless systems available where required