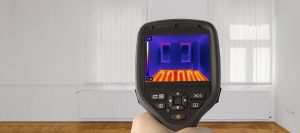 Preventative Maintenance Services.
There is never a convenient time for an electrical breakdown or failure. They can be costly and hazardous.
Phillips Electrical provides preventative maintenance inspections or programs for residential and commercial customers to review the electrical system for energy saving opportunities and electrical hazards.
A preventative maintenance report listing any repairs needed with recommendations will be given by experienced electrical technicians. Also, when repairs are needed, we have the equipment and expertise to rectify the issue quickly.
Types of Preventative Maintenance Services
Commercial Preventative Maintenance Program
Residential Preventative Maintenance Inspections
Thermal Imaging for electrical overloads and fault finding
Testing & Tagging –
Power tools
Home appliances
Extension Leads
Electric Blankets